TransformaTech X12 DFDLs and Message Sets for IBM Integration Bus (IIB) and WebSphere Message Broker (WMB)

TransformaTech HIPAA Pack (270, 271, 276, 277, 278, 835, 837) – 4010 and 5010 supported.
Need another EDI X12 format?   Please fill out our contact form to the right or call us at

1-855-808-7411

for our full support of X12 Message Sets. These formats can be delivered as a service or provided under licensing agreement.
Short Video on using TransformaTech's X12 DFDL Formats in IBM Integration Bus v10
 Short Video on using TransformaTech's X12 Formats in IBM Integration Bus v10
---
Screenshot of TransformaTech's HIPAA 835 X12 DFDL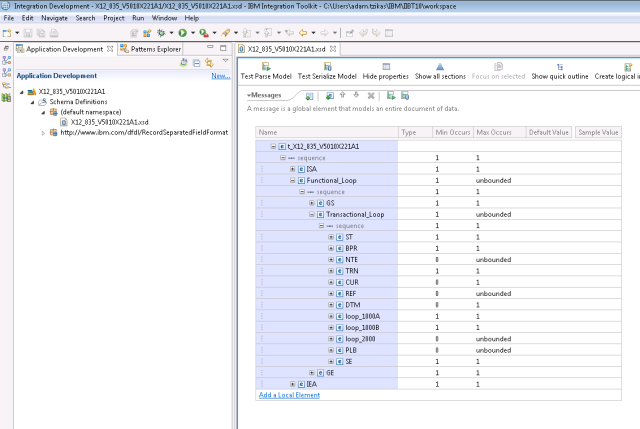 Screenshot of TransformaTech's HIPAA 837 X12 Message Set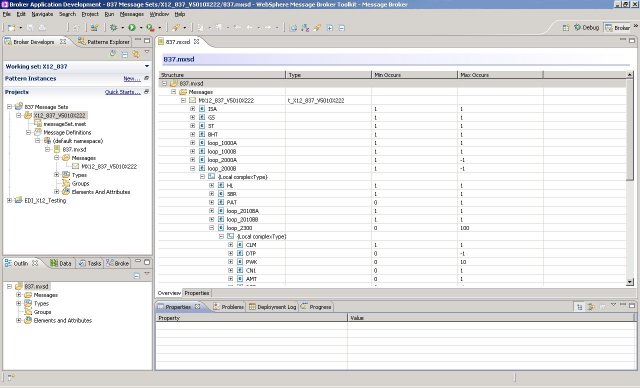 Save
Save
Save
Save
Save
Save
Save
Save
Save